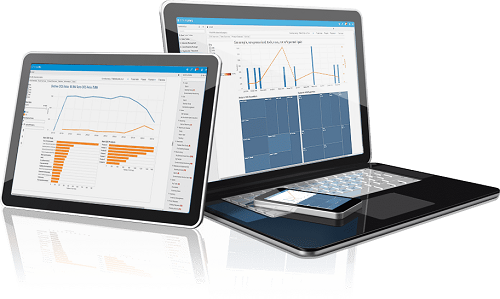 Traditional data capturing systems are often insufficient and antiquated to meet the expectations of modern laboratories.
The solution to contemporary labs' demands is a Laboratory Information Management System (LIMS). This system for laboratories is a software product that improves lab operational efficiency by facilitating the handling of samples, test results, and related data.
A LIMS allows for the standardization of operations, methods, tests, and lab operations management.
…. In this section, you'll learn about system for labratories.

Capabilities of LIMS
Sample management
The essential feature of a LIMS is the sample management solution. From the time a sample is collected in the laboratory to the end of its cycle, the LIMS sample manager keeps precise data.
The LIMS keeps track of all pertinent details concerning the sample, including its expiry date, storage, investigator identities, and origin. Keeping all of the data decreases the danger of sample expiry, taint, and disappearance.
Using the LIMS, one can also track the location of a sample. The process of assigning a sample to a particular refrigerator site, frequently down to the extent of the unit or box, is known as location tracking.
Instrument integration
Integrated LIMS makes it easier to connect your LIMS with lab equipment. The LIMS may use this technique to expose findings to a specific instrument and guide its operation.
Data integration allows for more secure information administration tailored to various laboratories' individual requirements. It also cuts data analysis and reporting time down and enables fast data access from many devices.
In addition, the LIMS may ingest equipment result files and retrieve data for measuring and controlling quality.
Procedure execution
The LIMS allows you comprehensive control over how procedures are carried out. It is in charge of the lab's LIMS protocols, SOPs, and techniques. It also offers solutions that enable lab professionals to set all of the lab's operations little by little.
Advanced settings streamline laboratory work by establishing explicit phases and directing analysts through a procedure. Seamless integration allows you to get data in real-time as the process runs.
Data management
Because of the growing number of data collected in laboratories, efficient data administration has been included in the LIMS. LIMS data management helps laboratories operate more efficiently by simplifying the setting and the preservation procedure.
Original raw datasets are archived in the LIMS, as well as a standardized version in XML format. If required, both files may be readily recovered. Any machine or browser can get a regulated set of information.
It enables archive files to be moved from one media to another, which is critical in organizations that retain data for a long time.
Paperless laboratories are also supported by the LIMS, which lowers the requirement for physical copies. It reduces the number of papers required for clearance and accelerates file scanning and data transmission operations. Reducing the amount of paper used improves data efficiency and uniformity while also saving money.
Difference between LIMS, LIS, and PDES

The distinctions between LIMS, LIS, and Process Development Execution System (PDES) are often misunderstood. Although they have all served comparable duties in the past, their applications varied.
The name "LIMS" has been used in solutions used in industrial contexts, such as pharmaceutical science labs and other industrial laboratories.
The LIMS is being used to enhance lab efficiency and quality as well as for ecological, academic, and business analysis. LIMS concentrates on a single sample.
LIS (Laboratory Information System) is different from system for laboratories (LIMS) in that it focuses on the patient instead of the sample. LIS has traditionally been used in healthcare settings to store and manage patient test cases and test findings. The patient's statistical profile and clinical diagnoses are frequently stored in the LIS.
The Process Development Execution System, on the other side, is not directly linked to the laboratories. PDES is used to assist and steer the growth of high production technology and has a broader reach.