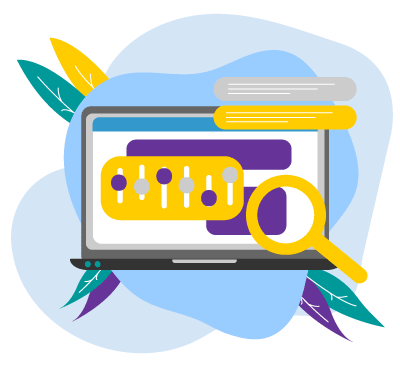 A lims(laboratory information management system), sometimes known as a LIS (laboratory information system). Maintains and monitors samples and associated lab results, as well as simplifying general lab procedures and activities. Also clinical laboratories (e.g., hematology, immunology, and microbiology), manufacturing labs (e.g., biotech and pharmaceutical), food and beverage labs, and even natural sciences labs can all benefit from a lims. Laboratories could effectively carry out tests, streamline processes, and regulate procedures by installing a lims.
A lims's objective can differ; a solution that aims to improve sample tracking and management is just as valuable as a full-fledged platform that manages invoicing and payments as well as quality control and quality improvement. In addition some lims offerings have built-in electronic lab notebooks (ELN) and lab asset tracking, while others are designed to link with scientific data management systems (SDMS) to effectively handle lab equipment data and records.
A product must meet the following criteria to be considered for the LIMS category:
● Manage the information monitor and the status related to samples, tests, and findings.
● Be customizable to fit the demands of various laboratory models, lab technicians, and clientele
● Ensure that data is shared between the lab, equipment, and other facilities.
…The main aim of a lims is to recover lab efficiency and accuracy by reducing manual operations. A lims system will perform a range of core functions.

Choosing a LIMS for Sequencing
Next-generation sequencing (NGS) laboratories can get help choosing a LIMS from us. These aspects cover crucial characteristics to search for as well as the sorts of equipment you'll need to incorporate. Because of the efficiency and precision that a LIMS provides, managing and sequencing samples are very helpful in a high-throughput environment.
LIMS Integration
The importance of lab and database analysis is recognized by the majority of labs. Investigators require the capacity to give identifiers to samples, record related information and monitor this information over the lifespan of the test and study in order to analyze and act on the massive amounts of data created by NGS. Excel spreadsheets, Google documents, and paper lab records are no longer viable in modern labs to track experiments, manage library setup, or monitor equipment performances.
LIMS advantages
The flexibility of a lims to integrate with lab equipment is one of its main advantages. According to recent research, device integration is a crucial function that lims customers want in their lims. For instance a lims should operate and communicate with equipment in laboratories that use NGS, offer a framework for properly capturing data, and simplify and optimize common processes. Reducing obstacles might save time with actions that might impede sequencing operations.
Lab Technicians Are Huge Fans of LIMS Software
Researchers and technical workers need quick, easy access to data that allows them to keep track of sample progress, identify which items may be processed jointly, create collection banks for concatenated sequencing operations, and access and evaluate previous findings. However dashboards can make it easier for them to address queries like:
"What tests should I do now?"
"Can you tell me what tasks will be heading my direction so I can
 prepare in advance?"
"Can I combine sources for a multiplexed operation?"
"Am I receiving high-quality information from the test I just initiated?"
Lab Managers Need LIMS Software
It's difficult, if not unattainable, for lab supervisors to check the status of every action that takes place in a fast-paced NGS lab. Administration panels must give a high-level snapshot of what's going on in the laboratory, along with an insight of ongoing project progress and equipment function, as well as the option to dig down into operations to examine more particular outcomes or statistics. Managers also need tracking and project planning systems to handle contact customers, billing, and operational analytics.