Lenava LIMS support and services
Implementation and maintenance
Implementation and maintenance is the basic step through appropriately using laboratory data management software. We support you all the steps through the way to a successful laboratory. Every laboratory information management system needs to be customized to the laboratory needs and changes. Truly implementation process and maintenance may be customized, too.
Lenava
's experts will consult you to make the most of LIMS according to your business. We help you to go far beyond your laboratory goals and your costumers' expectations.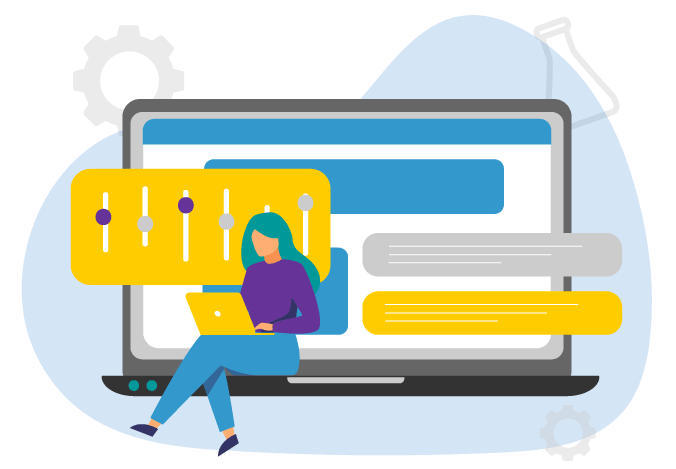 Implementation is the main step of using every software, knowing how to use it is another key step in order to make the most out of it. Lenava LIMS team will train your laboratory personnel on using the laboratory information management system effectively so the lab could move on as self-sufficient as possible. To list, We train you on how to register samples, define workflows and tests, label each sample, make accounts and specify access permissions, control processes, set reminders, set deadlines and alerts, log lab instruments and their specifications into software, generate reports and create visual insights on laboratory workflow and results.
On the other hand, we keep you informed of updates and software developments to help you move on the edge of technology.
After all, a group of technicians is ready to help and assist you whenever you need to solve critical issues, improve user experience and results obtained through the system. If you need any extra information or questions about Lenava LIMS software or there would be a problem with the new updates you can contact us in many different ways. Requesting technical support is available within the software, email, website and phone. Of course, we will contact you as soon as possible.