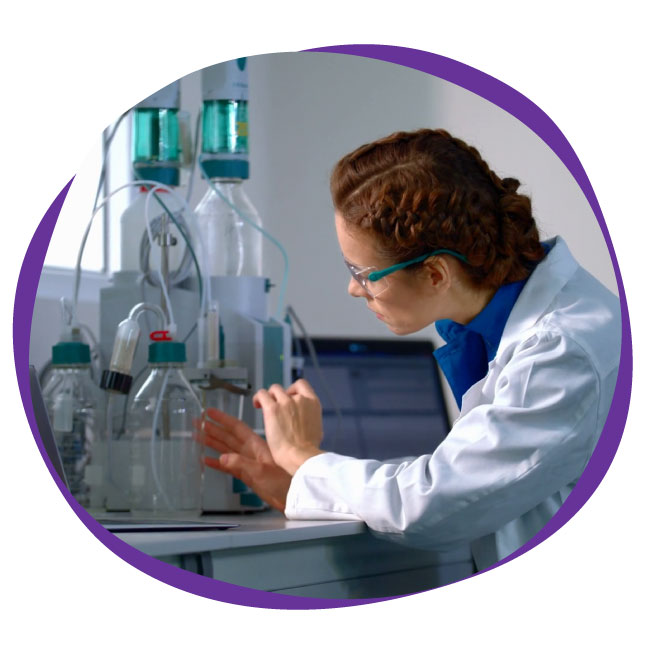 Lenava LIMS, the best choice for Process and Chemical labs
The chemical industry is fast-growing and highly competitive; In this case, LIMS will take an important part in every chemical lab. Lenava LIMS software powered by Lenava engineering group acts not only as your laboratory management software but also as an effective mean of integrating laboratory's output with other enterprise systems to provide full management over key business metrics across the fast-growing organizations and industries. Our product has different modules and plans to meet a diverse range of business needs. It's web-based and developed by using a strong framework, fully configurable and customizable.  
Reduce data transcription by comprehensive automation of workflow
Lower system service and maintenance costs
Comprehensive outlook of chemical laboratory operation, performance and productivity.
Streamline your process and chemical lab workflow
Complexity in chemical laboratories grows day by day due to the dynamic production environment. In this case, flexibility plays an important role in laboratory management strategy in a way that keeps quality at the maximum amount. Lenava LIMS software brings flexibility, accuracy and quality to all of your lab processes. Our web-based software run properly on many operating systems like Windows and Linux. It provides every laboratory team with a multi-layer management tool.
Sample management with extra connectivity across the lab and organization
Define tests and inspections according to the desired manufacturing process
Advanced dashboard capabilities to provide at a glance view over chemical laboratory
Predefined templates for sample registration and workflow management to reach an exhaustive control over processes