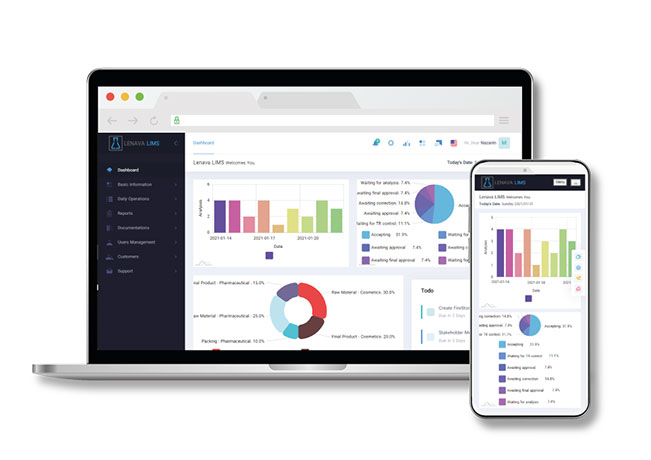 A LIMS is stand for laboratory information management system is a sort of software designed to improve lab productivity and efficiency, by keeping track of data associated with samples, experiments, laboratory workflows, and other tools.
Also it can be used in various types of labs, including clinical labs, production labs, food and beverage labs, and even natural sciences labs.
By implementing a it, laboratories can better conduct tests, automate workflows, and standardize operations.
…The main aim of a LIMS is to recover lab efficiency and accuracy by reducing manual operations. A LIMS system will perform a range of core functions.

A Laboratory Information Management System (LIMS) is software that allows you to effectively manage samples and associated data.
By using it, your lab can automate workflows, integrate instruments, and manage samples and associated information.
Additionally, you can produce reliable results more quickly and can track data from sequencing runs over time and across experiments to improve efficiency.
Precision – A LIMS helps labs produce accurate, repeatable results
Performance – It helps assist to automate and speed up laborious tasks
Administrator ship – Also it helps labs store and retrieve results quickly
Actually it work as an important member of your team, automating workflows and pursuing all the important sample information, data, workflows, and other results your lab generates everyday.
Also it's an instrument that helps managing efficiency and costs.
In fact A LIMS does more work than just keep track of your sample information, scientific data and results.
It allows you to actively manage your entire lab process from instrument maintenance and samples to people and consumables.
To illustrate it manages laboratory samples and associated data, standardizes workflows, reduces human error and increases Performance.
Lenava LIMS made by Lenava engineering group